Pathstone Specialty Pharmacy Branding
Winn-Dixie, a chain of grocery stores spanning the southern US, decided to add a specialty pharmacy to their host of offerings. Specialty pharmacies primarily help patients with complex, chronic, and/or rare conditions. The ask was for an identity that represented strength, leadership, guidance, and accessibility, which was delivered via a custom logo and complete set of brand guidelines.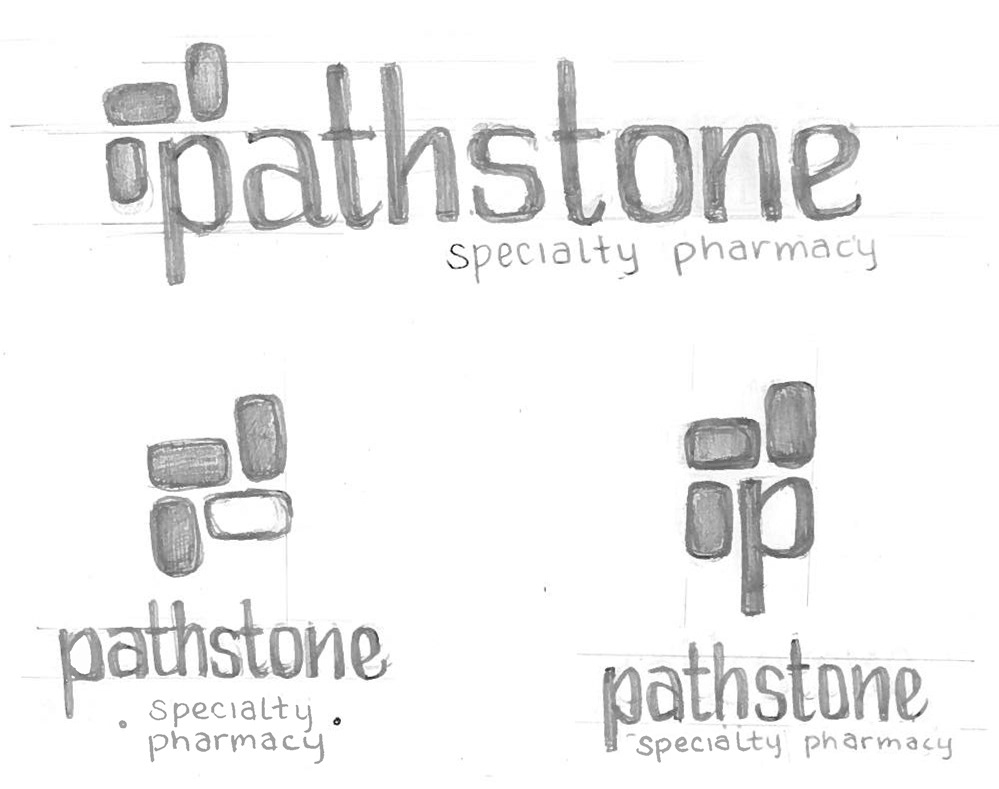 In stage one, we delivered numerous sketched ideas to the client. After this one rose to the top as the favorite, I was able to move forward with digitization and style guide creation.